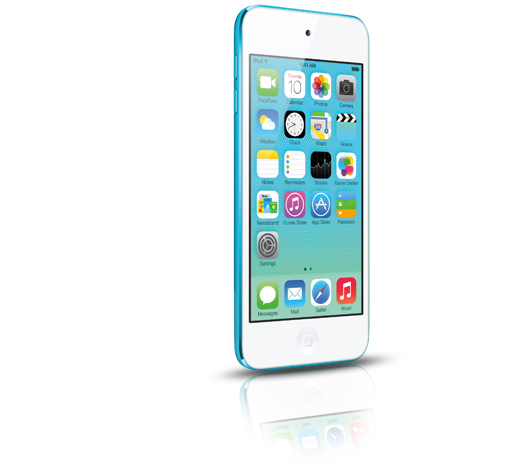 At iPhone Repair 4 Less, our technicians have seen it all (trust us on that), and we know how frustrating and inconvenient a broken iPod Touch can be. If you live in the Lafayette, LA area or in a surrounding region and need your iPod Touch fixed, stop by or give us a call today!
We have described various iPod Touch repair services below that apply to the following devices:
iPod Touch 1 repair
iPod Touch 2 repair
iPod Touch 3 repair
iPod Touch 4 repair
If you do not see the repair you need below, we are sure that we can help you resolve the problem with a FREE  diagnostic!
Glass
Did the screen on your iPod Touch break or do you possibly need a new digitizer? Bring it by your local iPhone Repair 4 Less shop. We offer fast and efficient repair service on the glass for your iPod device. At iPhone Repair 4 Less, we can put a brand new glass or digitizer on your iPod Touch while you wait. Repairs usually take under 45 minutes to complete..
LCD
The LCD (Liquid Crystal Display) is a common part of the iPod that gets broken, and it's really inconvenient! If you have an iPod Touch that needs a new LCD, we can repair it, no problem. Our repairs here in Lafayette at iPhone Repair 4 less usually take around 45 minutes and we warranty the functionality for one year.
Speakers
Issues with speakers are common and unfortunately prevent a crisp audio experience. Sometimes it's just a little dirt blocking the audio, but a full speaker replacement is sometimes necessary. At iPhone Repair 4 Less, we will offer you every way possible to get that speaker loud and working again, because what's an iPod without a properly working speaker?
Jailbreak
Here at iPhone Repair 4 Less, we stay up to date with the latest jailbreak software for all iPods. Aside from studying each jailbreak method, we also test them on our own devices before offering them to our customers. So, whether you want access to hundreds of FREE apps, or if you want to turn your iPod into a WiFi hotspot, we can get it done the right way, and it only takes us a few minutes. So, whatever the reason for jailbreaking your iPod, we are prepared to get it done right.
Water Damage
At iPhone Repair 4 Less, we've seen our fair share of water damaged iPod's and we have some tips. First, DO NOT attempt to power on your device or plug it in to any type of power source. Second, take it to a technician immediately, because as soon as water enters the device, the damage begins. The longer you wait to have your water damaged device tended to, the more expensive your repair bill will be. We highly recommend that as soon as you realize the iPod has been wet that you bring it in so we can try to rescue the iPod right away.
Do you want to repair your device?
We can repair your iPod quickly and efficiently!