We will be taking a look today September 12th, 2017 at Apple's scheduled announcement of their latest iPhone products and release dates. This year marks the 10th anniversary for the Apple iPhone, so we are excited to see what is in store for this year's line of Apple iPhones that are scheduled to be announced. We will cover as much as we can about features such as new and improved hardware and software that are coming to the highly anticipated iPhone 8. This year's Keynote event is held the newly built Steve Jobs Theater, which is located on a hill overlooking the main "spaceship" campus in Cupertino California.
CEO Tim Cook started out by honoring former CEO and Apple founder Steve Jobs. With memories and many kind words on how the legacy of Steve lives on through Apple's products. "Steve was a genius," Tim Cook says. "Steve's vision and passion live on here at Apple and we honor him," He said. Tim then goes on to talk about all of the horrible disasters around the nation caused by the hurricanes and then explains how Apple has made it easier than ever to donate to the relief efforts of their choice. 
Next Tim Cook invites someone to the stage to discuss their latest developments in the retail industry. Apples commitment to make things simple and beautiful is part of what makes them great so they have implemented this in their retail location designs. They have now made many different areas for their retail locations to function more like a community than just a store. This summer they launched "today at Apple". This creates a hands on classroom like setting for different product lines and programs to help people learn more about their devices or even contribute to the development of apps and products.
Next Tim Cook comes back to the stage, to say how excited he is to announce the latest products. He starts by announcing what is going on with the Apple Watch. More people are using the Apple watch than ever before. It has grown over 50% in usage in one year and has become the #1 watch in the world. The best part is that the Apple Watch has a 97% user satisfaction. The future of Apple Watch has many new features for workout apps, swimmers, and other fitness features. The heart rate monitor on the Apple watch is the most used heart rate monitor in the world. Apple Watch is also adding a feature to notify you when it detects an elevated heart rate and you don't appear to be active. Watch OS4 will be available to all Apple Watch customers on September 19th. Apple Watch Series 3 is then announced and it features the ability to have cellular built in. So you can travel with just your watch and leave your phone at home. This allows you to use messages, SIRI, maps and so much more without having a separate number on your watch. This will also make 40 million songs available to stream on your watch because of the cellular data capability on the Apple Watch. Many more features are added to the Apple Watch and are available to learn more about here. Apple Watch Series 3 comes in a gold aluminum finish, silver, and several new beautiful new bands. Prices start at $329 for noncellular models and the Cellular version starts at $399. Orders for Apple Watch series 3 start Septemeber 15th.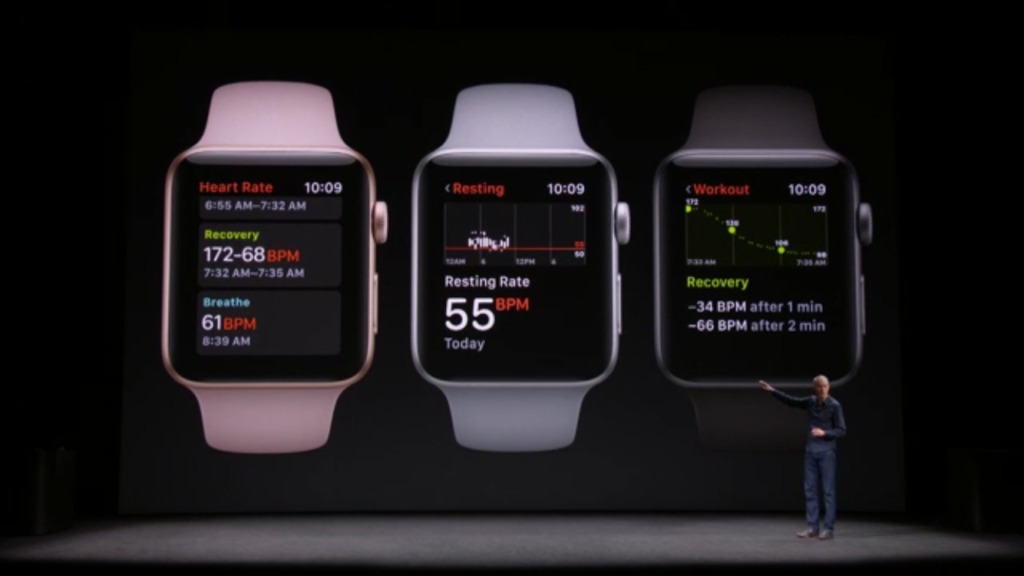 Apple Watch Series 3 Heart Rate Monitor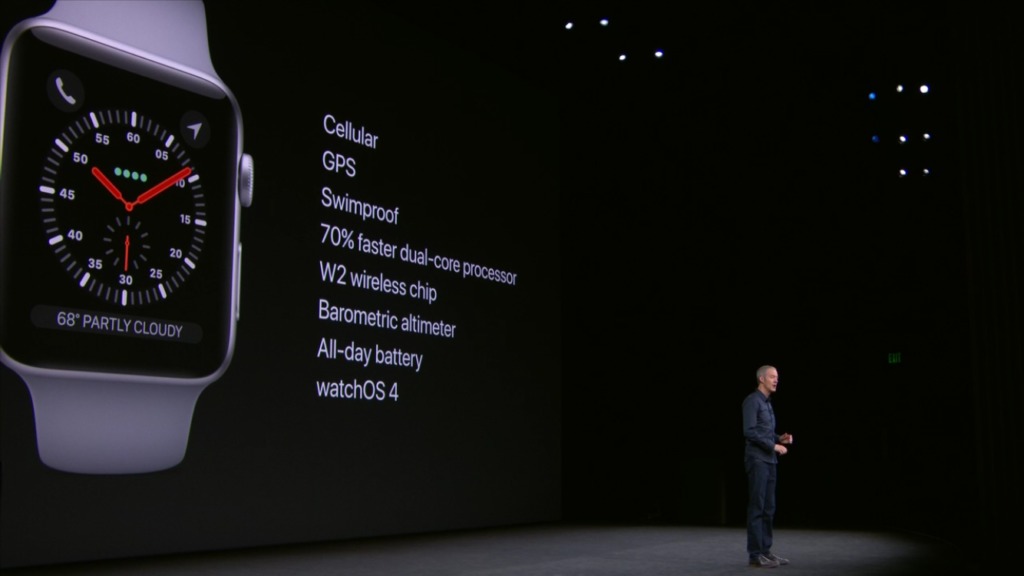 Apple Watch Series 3 Features
Tim Cook comes back on stage to talk about Apple TV. Apple TV has now implemented 4k into their devices. Tim then invites another guest to the stage to elaborate on the Apple TV 4k. 4k has 4 times the number of pixels as HD. Apple tv 4k with HDR has the highest picture quality available in the industry. They have redone the whole Apple TV UI in 4k so even the menus are utilizing the full qualities of 4k. You will need a 4k compatible tv to produce this quality content. Apple TV is now working with Netflix and Amazon Prime to get as much quality content to the Apple TV as possible. Apple TV is now adding live sports to their line up of great content as well as live news. Apple TV 4k starts at $179.
Finally, Time Cook begins to talk about the iPhone, something that we all have seen the impact it has had on the world around us each and every day. The iPhone has changed everything about everything we do from touch screens to communication and even listening to music. iPhone has even revolutionized security and privacy with touch ID and Apple pay. 
iPhone 8 and iPhone 8 Plus are then announced by another guest that has front and back glass and comes in silver, space gray, or gold. They are microscopically sealed for water and dust resistance. New stereo speakers that are louder and have a deeper bass. A11 bionic is the name of the chip in the new iPhone 8 and 8 Plus that is 70 % faster than the previous A10 chip. This chip also increases the ability to take better pictures. The camera is 12mp with new sensors with deeper pixels and better color filters. iPhone 8 plus has, even more, features for the camera because of the dual camera like the 7 plus. iPhone 8 and 8 plus has the highest quality video capture ever available in a smartphone. You can shoot in 1080p 240fps with the new iPhone 8 and 8 Plus. Augmented reality is now available for the iPhone because of the amazing hardware upgrades taking place in the new iPhone. The iPhone 8 has now introduced wireless charging with the glass back. iPhone 8 is a new generation that has improved on every feature the iPhone has. iPhone 8 starts at 64gb and starts at $699 and 8 Plus starts at $799 and pre orders start this Friday Septemeber 15th and the official release is Septemeber 22nd. IOS 11 will release September 19th.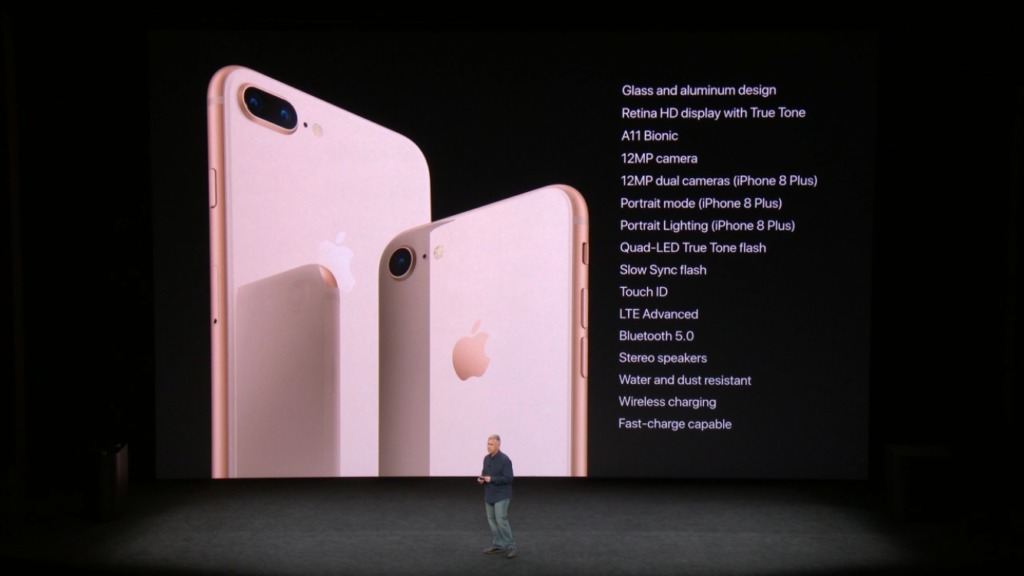 iPhone 8 and 8 Plus Features List (Apple and the Apple logo are trademarks of Apple Inc., registered in the U.S. and other countries.)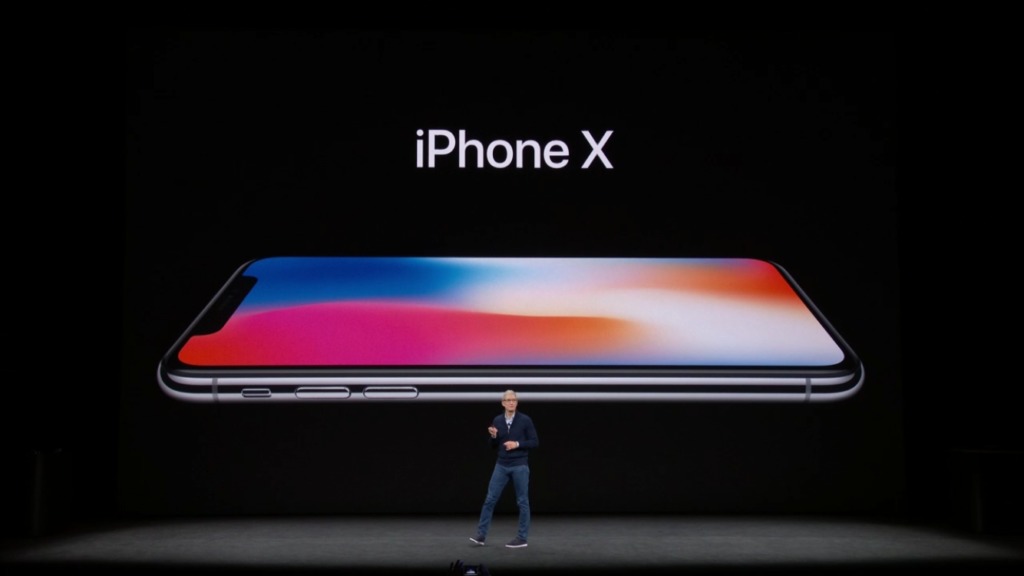 Then here comes the one more thing that is famous throughout the years for the Apple events. With the 10 year anniversary at hand, Apple is revealing something that will set the path for the next decade. Introducing iPhone X the biggest leap forward since the original iPhone. The display of the iPhone X is edge to edge and top to bottom. Glass front and back, surgical grade steel bezel. Water and dust resistant and comes with the new super retina display. The highest resolution in pixel density ever in an iPhone. The iPhone X has no home button and has introduced the swipe up feature to replace the home return feature. The first iPhone had slide to unlock and then evolved to Touch ID and has now introduced Face ID. Your iPhone X will not unlock until you look at it and it recognizes you. With the true depth camera sensor, the iPhone can detect your face even in the dark. The chance that a random person can look at your iPhone and unlock it is 1 in a million. With Face ID you can now create Animoji's that you can control with your face. iPhone X has dual 12mp cameras much like the iPhone 8 plus. iPhone X with the front camera technology now offers portrait mode selfies. The battery life for iPhone X is 2 hours more than the iPhone 7. You can now wirelessly charge the Apple Watch series 3, the iPhone X and your Air Pods with a new product called Air Power available next year. The iPhone X preorders are available starting October 27th and will be shipped on November 3rd. The stunning price tag for the iPhone x is $999 starting price.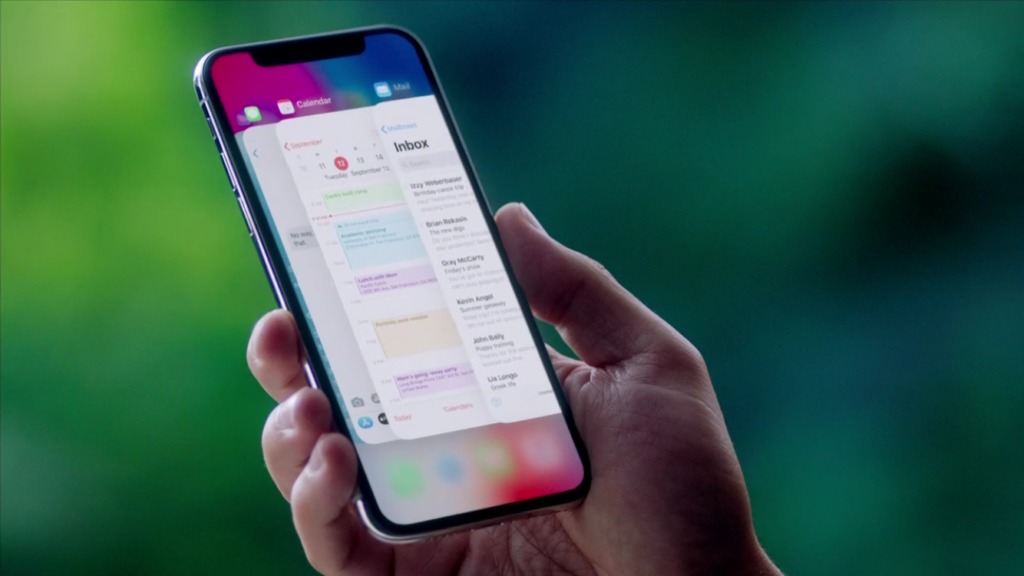 iPhone X in all of its glory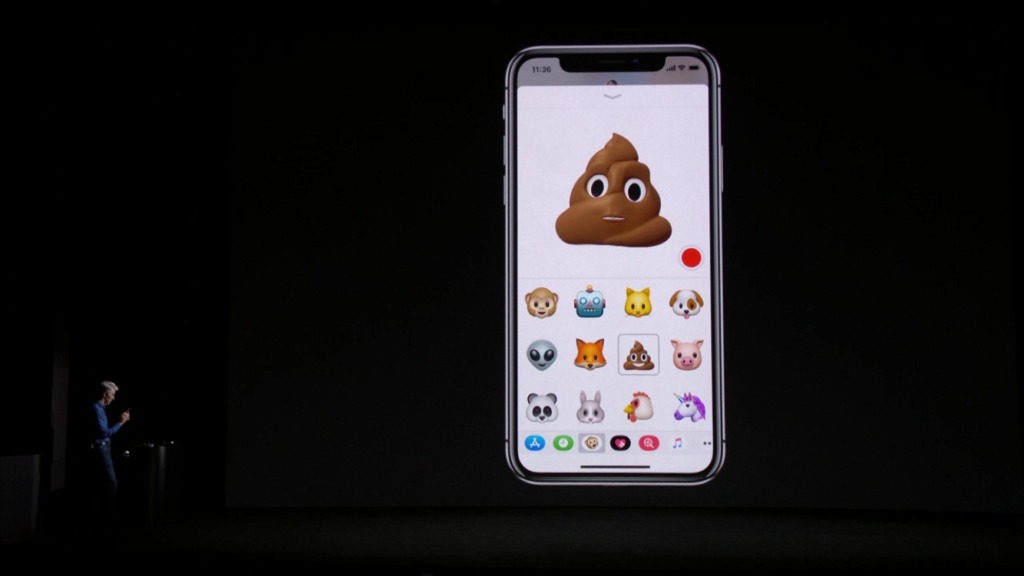 iPhone X Animoji technology with facial recognition
Thanks for reading and we look forward to having these phones and products in stock as soon as we can. We will as always offer repair services for all iPhones. The iPhone 8 and iPhone 8 Plus, as well as iPhone X repairs, will be available as soon as we have the parts in stock. We also plan to have a variety of cases in stock before the phones are released. If you have any questions or concerns give us a call anytime or reach out at any of our social media platforms listed below. Thanks and have a great day! 337-255-2898

-https://www.facebook.com/iphonerepair4less/

-iphonerepair4less

-http://www.youtube.com/c/iPhoneRepair4Less

-@irepair4less

-info@iphonerepair4less.com
*All photos were taken during the Apple live keynote speech and are the property of Apple.Apple and the Apple logo are trademarks of Apple Inc., registered in the U.S. and other countries.*