We may be a little late to the party, but it is better late than never, right? We are also somewhat glad we have waited to offer this latest product. Though the [FUSE] CHICKEN was originally introduced in 2012 through a Kickstarter campaign. The past few years have given the company time to perfect their already amazing iPhone and Samsung charging products. The first Kickstarter campaign raised over $200,000 for the Une Bobine which is French for "A coil". The company [FUSE] CHICKEN later went on introduce several additional Kickstarter campaigns. LEDGE by [FUSE] CHICKEN was one of their "not so successful ideas" in 2014. Yet through all of the ups and downs this company has had, we are super excited to announce that we proudly carry a wide variety of the [FUSE] CHICKEN brand chargers.
So what is this [FUSE] CHICKEN charger?
Glad you asked! [FUSE] CHICKEN chargers are made up of a reinforced steel that makes the cable very flexible and durable all at the same time. The TITAN version is wrapped in 2 layers of steel and even the lightning and USB ends are sealed with quality. The ARMOUR CHARGE  version is made up of 100% steel that is woven together to make for a more flexible but still durable product. You can bend it, pull it, or flex it any way you like without damaging the integrity of the internal wires that control the charging aspect of the cable. The best part about all of this is that all of  TITAN and ARMOUR CHARGE series [FUSE] CHICKEN products carry a LIFETIME warranty!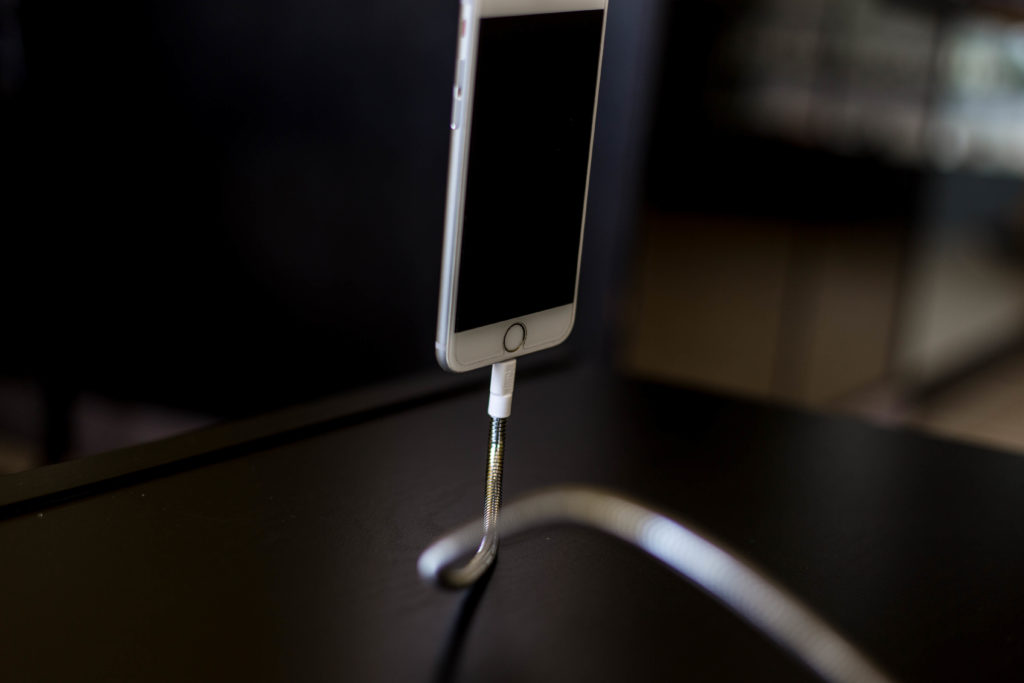 So here at iPhone Repair 4 Less in Lafayette Louisiana, we have TITAN, ARMOUR CHARGE, and BOBINE series all in stock. We also have them for iPhone and Samsung in one meter, one and a half meter and 2 meters. We even have them in different colors including silver, gold and rose gold. So come out and check them out anytime. We would love to show you our amazing selection of iPhone accessories that now include [FUSE] CHICKEN products.
Selection of [FUSE] CHICKEN chargers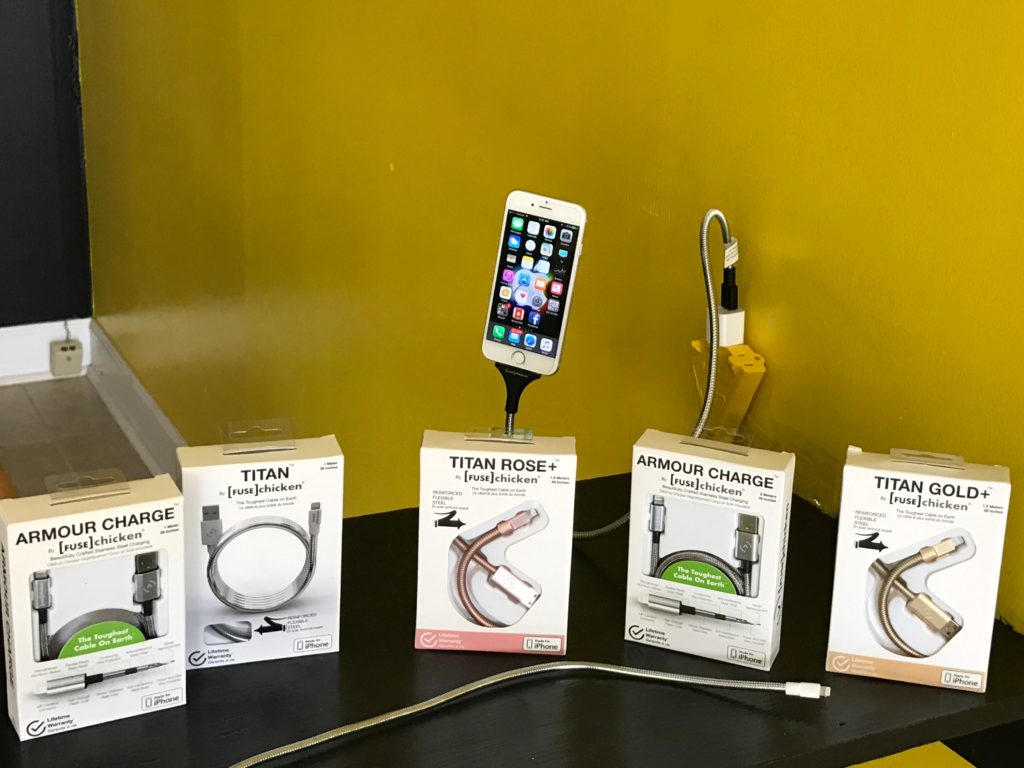 Also, check out our short video with a demonstration of how tough these cables are. Even the Dremel with a grinder attachment couldn't hurt these great iPhone and Samsung chargers.
iPhone Repair 4 Less Now Carries [FUSE] CHICKEN
Thanks for checking out our latest blog update. We would love to help you if you ever have any questions! The whole staff here in Lafayette La's iPhone Repair 4 Less location is always very responsive to emails or messages. So follow us on our social media pages or email us anytime! Have a great day 😀

-https://www.facebook.com/iphonerepair4less/

-iphonerepair4less

-http://www.youtube.com/c/iPhoneRepair4Less

-@irepair4less

-info@iphonerepair4less.com